What to Get a Dog Owner for Christmas 2023
Christmas shopping just got a whole lot easier! Our Christmas gift guide for dog lovers and dog owners features an array of pawsome personalised presents that are guaranteed to delight those who are mutts about pups.
Whether you're looking for a small stocking filler, a cute or practical homeware gift or dog Christmas cards and gift wraps, you can't go wrong with custom gifts to impress your loved ones.
So, browse through our list of Christmas gifts for dog lovers and get ready to take the title of Best Ever Gift Giver!
The Pawfect Start to 2024
1. Personalised Dog Calendar
This is arguably the best Christmas gift for dog lovers. A personalised dog calendar is perfect for a daily dose of cuteness! Not only is it a practical gift, but it's full of adorable images that are customised with the owner's dog – making it the best place to keep track of both their busy schedules.
Yes, Chef!
2. Personalised Dog Apron
This one is for the cooking enthusiasts - whether they're rustling up some grub for friends or making Christmas dog treats, they'll certainly look the part in a ridiculously cute customised dog apron.
Yappy's aprons are crafted with high-quality, durable materials and finished with an overhead loop and waist ties to ensure a comfortable fit. Choose from an array of stylish apron designs and add personalised features such as your dog's name, photo, icon, or even their photo!
Snug as a Pug
3. Personalised Dog Blanket
You can't go wrong with a personalised dog blanket. Cute, cosy, and ideal for cool winter evenings, what's not to woof?
Ideal for the Christmas season and beyond, dog owners and their furry friends can warm up in style with loads of fun designs to choose from. Luxuriously soft to the touch, they'll be snuggly all winter long.
This is Your Sign…
4. Wall Art & Metal Signs
Colourful wall art is a wonderful Christmas gift idea for dog lovers wanting to add some canine charm to their home. With lots of vibrant designs to choose from, each picture can be personalised so that their pup takes centre stage. With options to add a frame, their print will be ready to hang right away!
For a more rustic look, we also stock a range of personalised metal signs that are ideal for dog lovers looking to spruce up their home or backyard.
Game On!
5. Barkboozle: Personalized Dog Game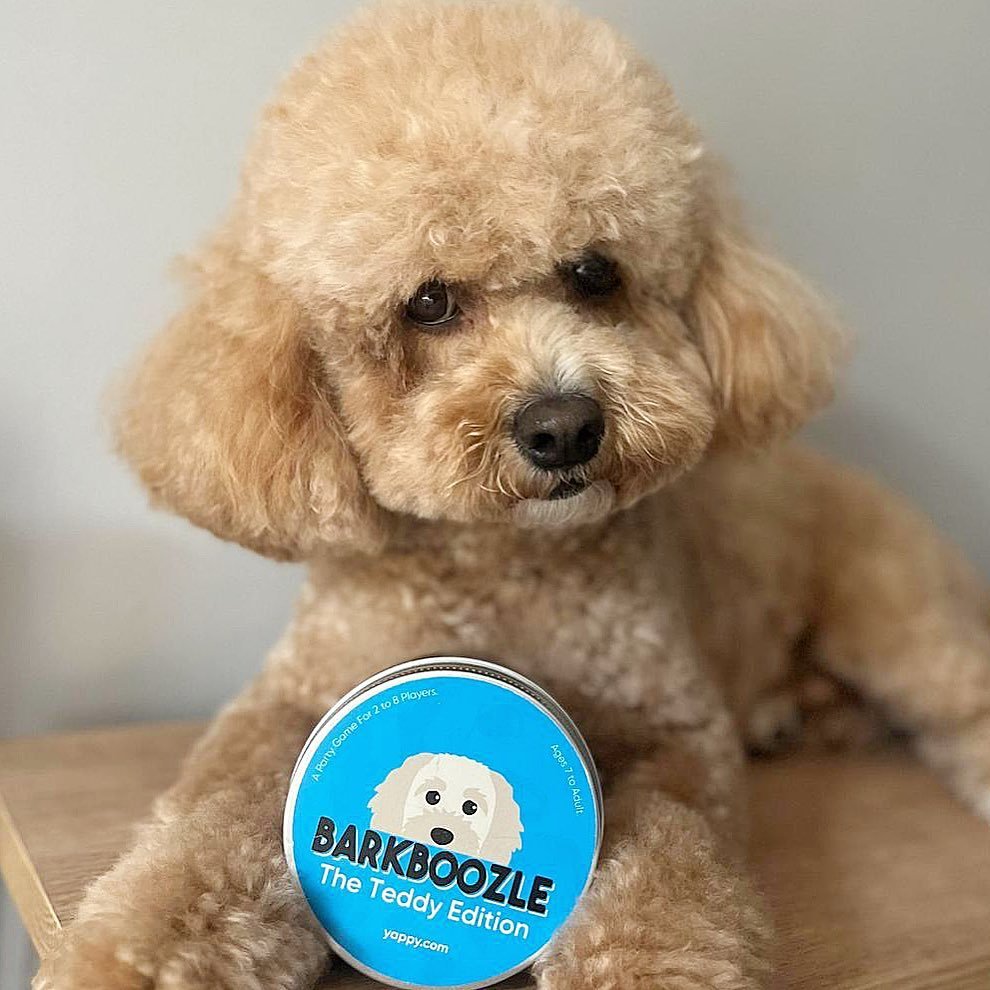 If you're searching for a Christmas gift for a dog lover who enjoys games, then look no further: Barkboozle has it all. This fast-paced find-and-match game will have your pals laughing (and barking) for hours. And of course, in true Yappy style, it's personalised with your chosen dog's icon.
Deck the Halls
6. Personalised Dog Decorations
Christmas decorations just got a pup-grade! Our dog decorations make a lovely stocking filler for dog lovers.
These tree-mendously cute dog Christmas baubles are personalised with your pooch's name, icon or photo upload - perfect for showing off who's top dog in the household.
Fancy a Brew?
7. Personalised Dog Mug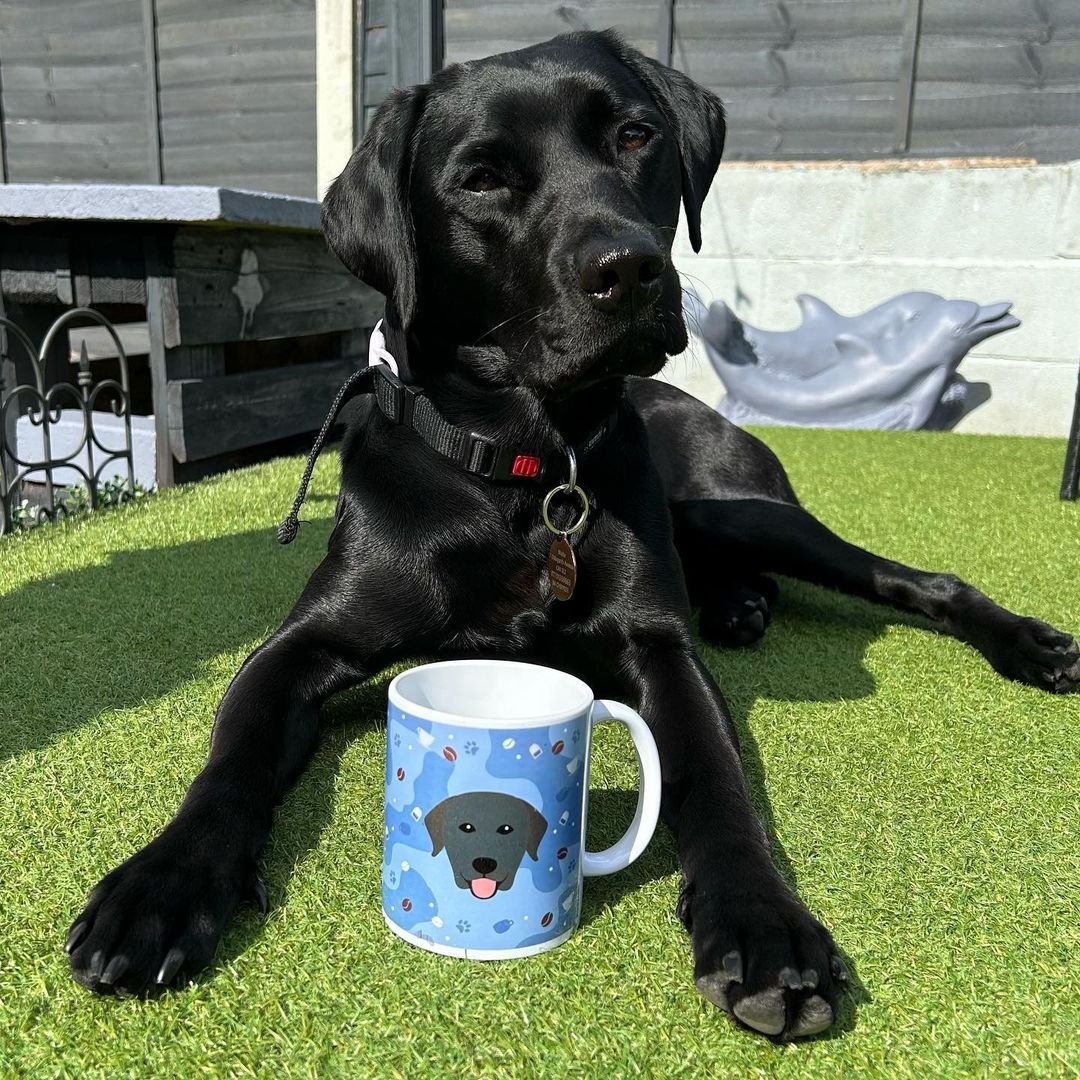 Let's face it, you can't have enough mugs, can you? Step aside plain mugs, our dog mugs are here and they're destined to make dog lovers everywhere feel all warm and fuzzy inside, and that's just not from their brew. With so many custom, colourful designs to choose from, you can choose the perfect mug to suit your friends and families' tastes.
The Ulti-mutt Winter Warmer
8. Personalised Dog Hot Water Bottle
There's no better way to keep warm than with a plush hot water bottle. A winter must-have for dog lovers who enjoy snuggling up with their pup.
Available in a range of charming, customisable designs, our dog hot water bottles will delight dog lovers everywhere, whatever their personal style.
The Pawfect Finishing Touches
9. Personalised Dog Christmas Cards & Gift Wrap
It's the little things that mean the most, right? Picture impressing a friend with the perfect card or coating a dog lover's Christmas gift with wrapping paper that stars their adorable dog. These extra special, heartwarming touches are guaranteed to make your friends and family smile.
Always Yappy to Help
If you have any questions relating to this article or need any support with your order, then please don't hesitate to get in touch. Contact us at help@yappy.com for all customer service-related queries and we'll be more than happy to help.
Yappy.com is a personalised pet product shop for dog and cat lovers, simply select a breed and icon and add your pet's name to create a personalised shop just for you and your pet.